We asked the question:
IS POP MUSIC STILL POPULAR?
Pop music is literally defined as "popular music." It's always been made to appeal to a mass audience. What's popular today sounds very different from what was popular in the past – starting in the 90s, we see pop music take on a very specific sound. On this episode, we explore how the rise of streaming services, the accessibility of the Internet, and the Mickey Mouse Club shaped our definition of pop music today.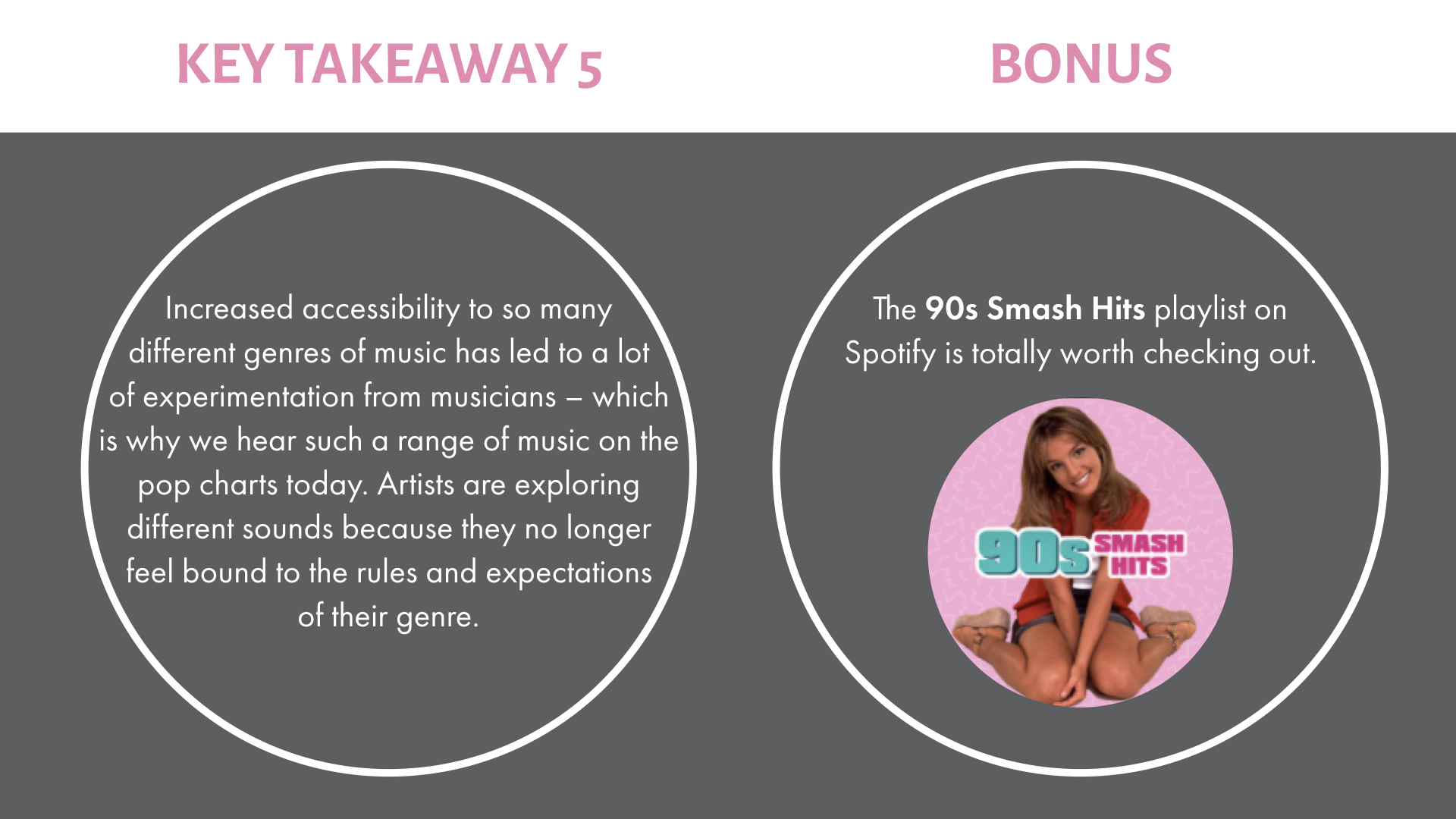 EXPLORE THE MUSIC FEATURED IN THIS EPISODE
© MISHAAL ABBASI 2018
WORK IS SPECULATIVE